Regular price
Sale price
$19.95 USD
Unit price
per
Sale
Sold out
Timing lights to music is made simple with the seven peak-detected frequency bands multiplexed to the output.
Compatible microcontrollers - including Raspberry Pi, Arduino, and BeagleBone - provide a quick and easy way to analyze the component frequencies of incoming audio.
The onboard 3.5mm stereo audio jack allows for easy analysis of audio from a phone, laptop, or other device.
Pre-soldered connectors allow for easy, out-of-the-box use. The pins use a 0.1" pitch, making them breadboard-friendly.
Quality control ensures that every board shipped meets our high standards and works as advertised. The board is designed and manufactured in California.
View full details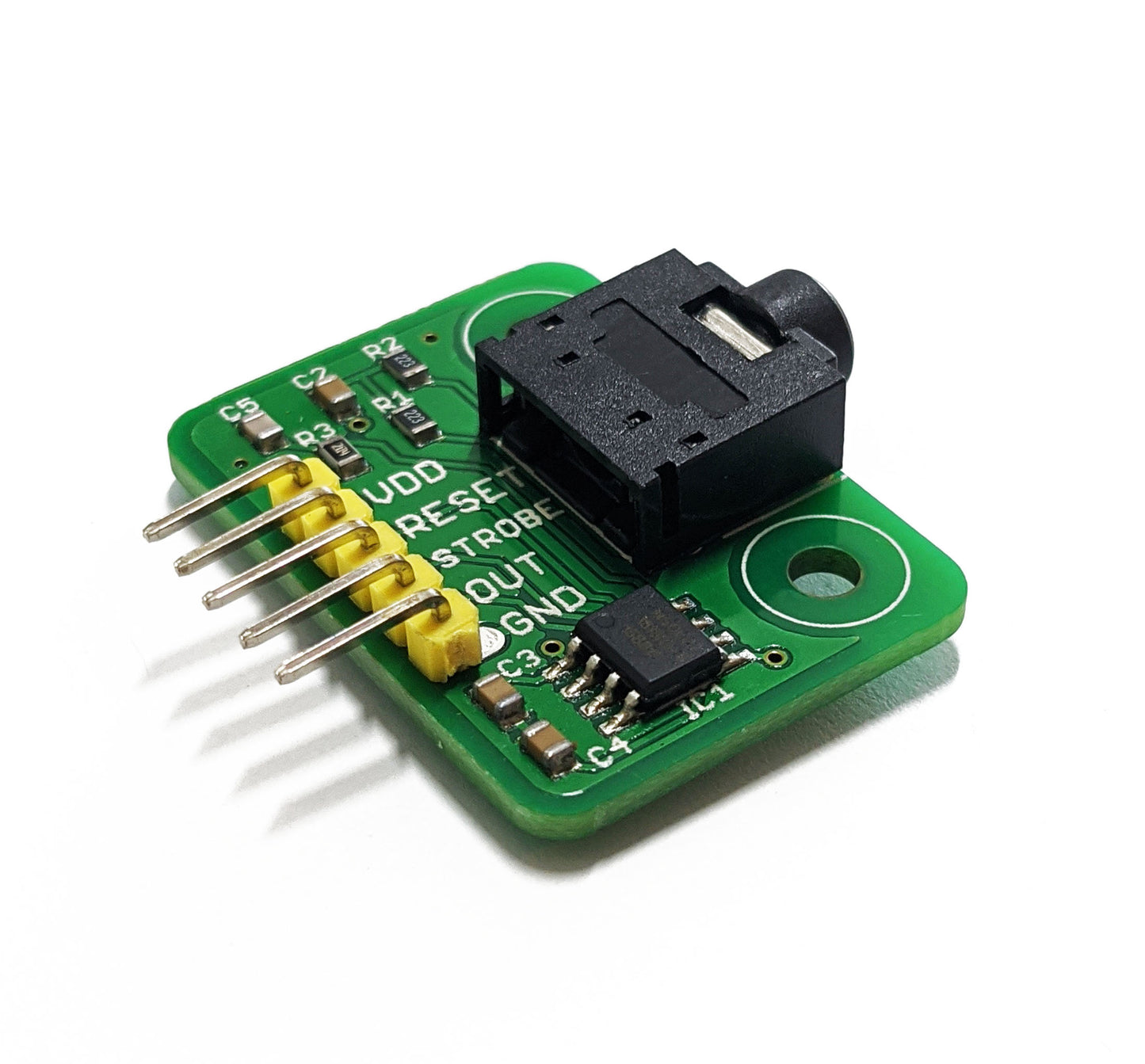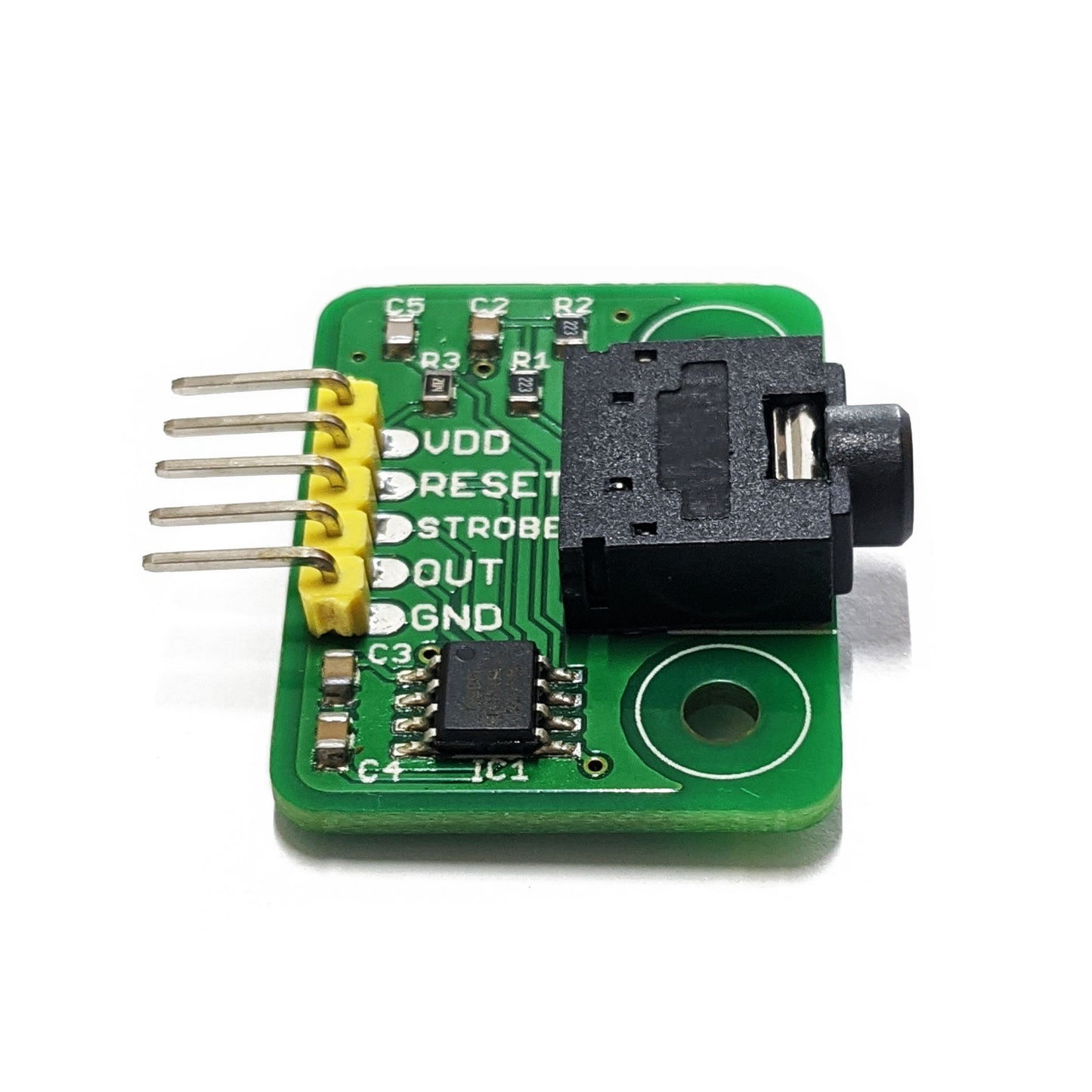 MSGEQ7 Stereo - Outstanding
I just purchased 5 more of the MSGEQ7 stereo board. These are great. Very clean and well laid out in a pretty small package. We use them to control LED modules and servos for our Halloween display and the sample code was relatively easy to modify for our needs Great service, fast shipping and the boards are rock solid.
See the talking skeleton at https://www.instructables.com/Intelligent-Talking-Skull-Vinnie/ or the pumpkins at https://nightmareonconservationdrive.com/