What Is Controleo3?
Controleo3 is an intelligent reflow oven controller built upon nearly ten years of feedback from industry experts and hobbyists. It's been used to control hot plates, toaster ovens, and even conveyor belts worldwide.
Why Controleo3?
Controleo3 adapts to your oven and application. It learns the characteristics of your oven to fine-tune its PID control loop. Its flexible profile language helps you instruct your oven to do anything from reflow to IC moisture removal.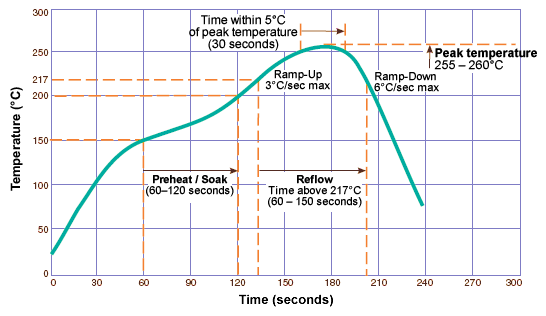 Easy With Controleo3
Damaged parts, troubleshooting, and long lead times are a headache. Unfortunately, many commercial ovens don't conform to standards needed for reliable reflow. That's why we compiled our build guide using feedback from thousands of engineers.
Controleo3 Advantages
Ready To Run

No programming needed. Just configure the fans and elements your oven has and the software will do the rest.
Hot Spot Elimination

Intelligent software manages element on-time, reducing hot and cold spots in the oven. You choose when heat comes from the bottom or top of the oven.
Better Current Management

Elements are turned on and off independently eliminating the current spikes common in single-relay controllers.
Reflow Feedback

Connect Controleo3 to a computer to track reflow progress and get data to plot a temperature graph. SD cad logging and on-screen graphing are also supported.
Open-Source Software

Controleo3 is compatible with the Arduino programming environment, and runs Arduino Zero sketches. The "Reflow Wizard" software for Controleo3 is available on GitHub.
Customizable Profile Language

Controleo3 can read your step by step instructions from a file during reflow. Controleo3 supports up to 28 user-defined profiles.
Continuous Improvement

Controleo3's firmware can be upgraded by you, whenever there is a new software release.
Baking

The baking mode supports a full range of temperatures, and a duration of up to 168 hours.
Featured products
We offer four options to get started with Controleo3
Warranty Protection
We protect all our products with a 1 year warranty.
Ready to Ship
Meet your tight deadlines. All items ship on the next business day.
Free Shipping
Enjoy free USA domestic shipping on all our products.
Rapid Support
Get expert answers to questions by the next business day.
Tweak & Tune Your Reflow System From The Start
The Controleo3 build guide makes installation a breeze, and building your own oven teaches you how to tune it for excellent results. Use our customizable profiles and open-source software to tweak your oven to perfection.
Amateur friendly build guide familiarizes you with your oven.
Open-source software is available on GitHub under the MIT License
Accessible SPI bus and microcontroller pin (output 6).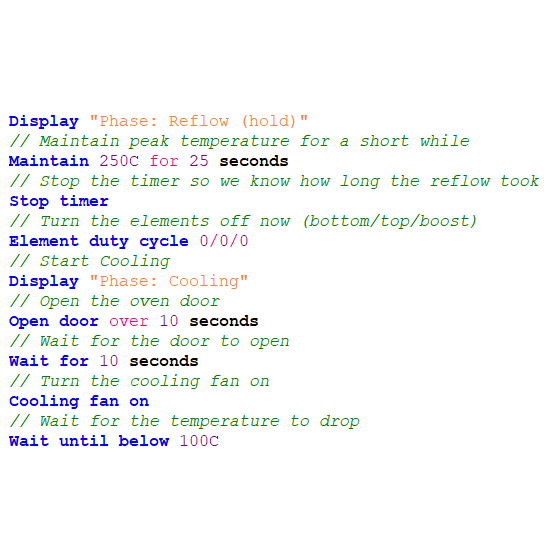 Customizable Profiles
Controleo3's flexible profile language makes it easy to tailor the oven's behavior to your needs. Write custom profiles to match your solder paste's datasheet, remove moisture from ICs, or even dry 3D printer filament.
Create and store up to 28 profiles in onboard flash memory
Write over 1000 instructions per profile to tailor your reflow experience
Add new profiles to Controleo3 using the SD card interface
Trusted By Thousands
Our flagship product, Controleo3, is built upon a decade of feedback from thousands of industry experts. Today, Controleo is used by large corporations, top universities, and even large-scale electronics manufacturers.
Raised $16,000+ in two successful Kickstarter campaigns
Built on years of solid user feedback and extensive testing
Years of satisfaction for thousands of customers
Contact Us
Still have questions? Contact us!