Regular price
$319.00 USD
Regular price
$319.00 USD
Sale price
$319.00 USD
Unit price
per
Sale
Sold out
Looking for a high quality reflow oven for your small-scale jobs? You're better off building it yourself. This kit contains everything you'll need to build your own top-of-the-line Controleo3 reflow oven. Just follow our comprehensive build guide and your reflows will look perfect in no time.
Controleo3's unique profile language and automatically-tuned PID algorithm help you write profiles to do anything you need. Precisely follow heating profiles, graph temperature curves, open the oven door, and more.
View full details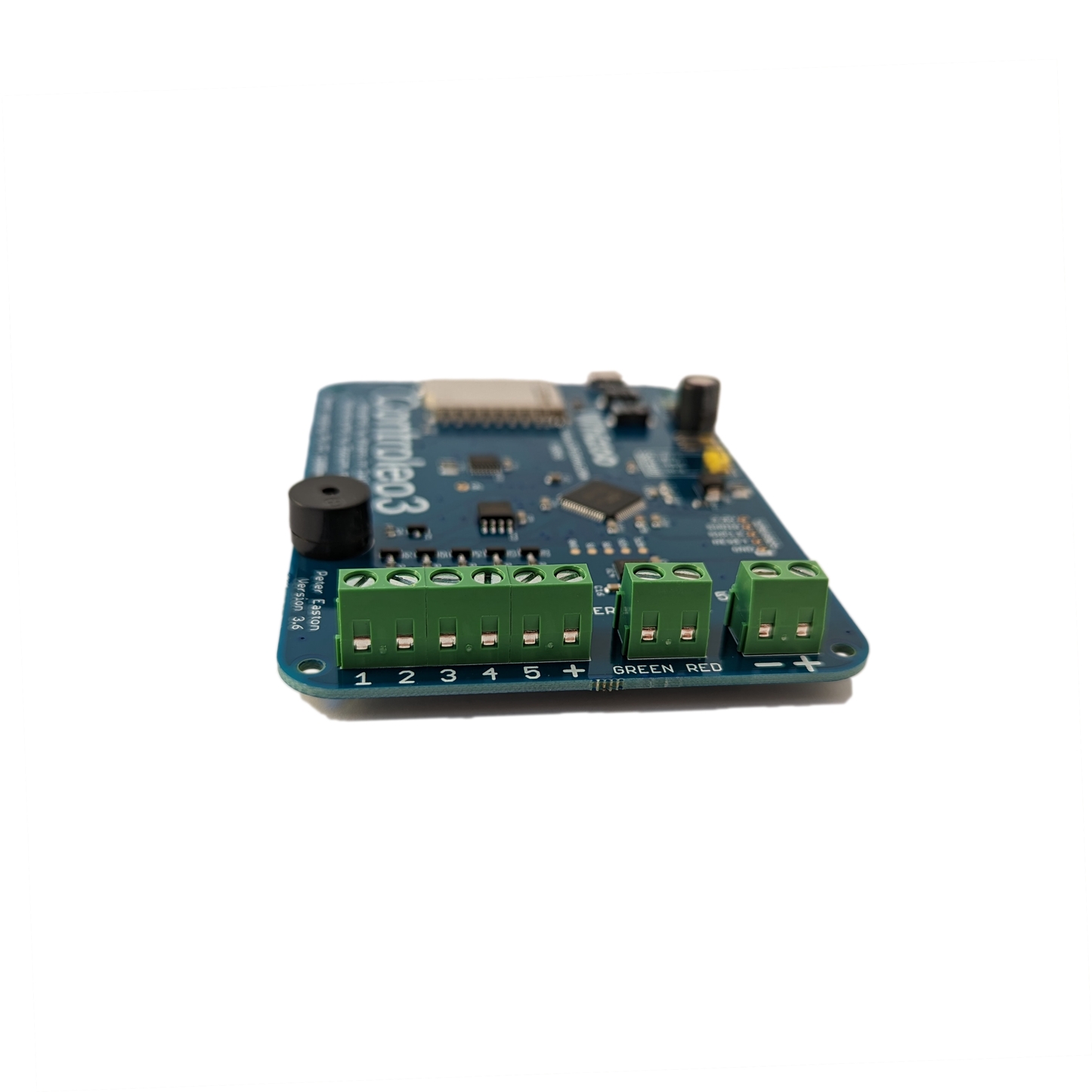 ---
Details
---
Specifications
---
Resources
---
Shipping
| | | |
| --- | --- | --- |
| Region | Service | Est. Price |
| United States | Standard (2-5 Days) | Free |
| United States | Expedited (1-3 Days) | Free |
| United States | Rush (1-2 Days) | $84 |
| International | USPS Priority Mail International (6-10 Days) | $50 - $77 |
| International | USPS Priority Mail Expr. International (1-2 Days) | $71 - $90 |
The oven I always wanted
I have spent years thinking about buying an oven, suffering through soldering SMD parts with an iron or a hot air gun. I should have made the jump long ago.
This kit is pricey, but the results I have seen are far better than what has been reported with other ovens. Sometimes it is better to do the job yourself and you can make it just the way you want.
I have made a number of radio kits over the years, and I have to say that the customer service on this one was far better than any kit I have ever built. I had some questions about the instructions, and I fired off a question, expecting to wait the typical day for turn around. Every time I did this I got the answer within an hour. Customer service never sleeps.
I am very satisfied with the results, and I now feel free to attack any SMD project without worrying about soldering.
Involved, but fun!
The kit is complete, I didn't need any extra parts. There are a few tools you'll need such as a crimper, strippers, scissors etc, but nothing an electrical hobbyist won't have handy. I highly recommend a once-around and a file to clean up the sheet metal edges on the parts and tray.
Shipping was wicked fast. I ordered on Thursday and received it Monday!
This took me maybe eight hours of labor to complete over three evenings, and I only cut myself on the oven twice!
Read the instructions carefully and through at least once. The wiring is intuitive, but if you just wing it you might find that your wires are in the way when you go to insulate. Measure twice and cut once on the copper and tape, and this project should be a satisfying project!
Whizoo product
Convoluted delivery process, but the kit finally arrived in UK. Everything came in good order (Note some parts are hidden in the box containing the controller PCB so check that before you flag up a shortage)
My chosen oven was different and to get it all working I had to remove the door closing mechanicals (springs and associated connections to the door) obliging me to impliment a positive closure process involving the servo I also added a better method of holding the PCB baking tray using small aluminium angle brackets attached the the side walls of the oven.
The kit went together smoothly - Reading the build guide before starting is key and planning how you carry through the various stages increases your chance of success. If you can add extra ceramic insulation then do so - it will improve the performance of the oven no end (particularly where the oven you get is at the lower end of the power spectrum.
Using the oven is a breeze. Test and adjust the profiles to suit what you have and what you need.
Enjoy and be well pleased with the quality of the kit and your assembly of it
Great Kit!
Order came very well packed with all components in perfect condition upon arrival. The build was fairly easy and fun :-). The recommended toaster oven models are easy to source, so once you have the kit it's pretty easy to get going. The instructions provided on the site are thorough and any confusions I might have had were promptly dealt with through emails with Whizoo support. So far I've done approximately 10 reflows on the oven and at it has been performing well; any issues I have seem unrelated to the oven itself and likely more to due with human error (like too thick of a paste application). The included profiles will get you off and running pretty quick (the lead free profile works well with a SAC305, I haven't tried the leaded one but I assume that one is well tuned as well). I'm a software developer by trade so YMMV but I thought the language for creating profiles fairly intuitive and the documentation informative. I wouldn't hesitate to recommend!
Worth every penny
It may seem a bit pricy, but it's a nice kit. The controller unit is really nice! It was a little tricky finding the toaster oven used in the example pictures. I wanted my project to have no unknowns. I received the kit and spent a Saturday modifying my oven. My only issue was sticking the heat shield behind the top heater element. It's harder to do than one might think. I think the instructions could use some better pointers on how to do this. Apart from that, the example instructions were very good and were worth their weight in gold. The reflow oven works very well and I have successfully used it to reflow about 20 boards now. I even brought it to work and showed it off. We ended up buying our own professional reflow oven after my fellow engineers saw how easy it was to do SMT. My only complaint (and I say this jokingly) is that the kit does not include any where near enough Band-Aids!!! I cut my fingers up a bunch of times! Seriously, the edges of the sheet metal B&D ovens are like razor blades! Be careful! Get some Kevlar gloves. For mine, I turned up some control hole plugs using my lathe to fill the empty holes left by the controls. I used some of the extra red gunk to hold them on.